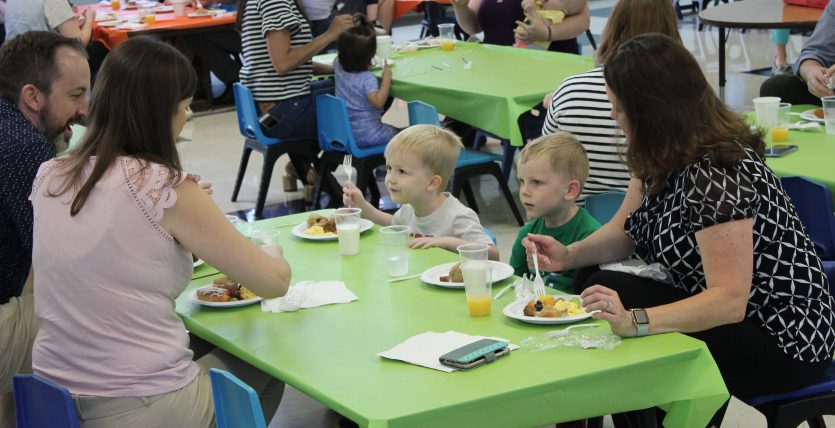 Elaine Rosi Academy for Children holds numerous family functions for your family to enjoy together. We also provide many opportunities for our parents to have a night to themselves. We love to bring our families together for fun and laughter!
SOME OF OUR ANNUAL FAMILY FUNCTIONS INCLUDE:
Spring and Fall Musicals
Graduation Day
Parent Breakfast
Grandparent's Day
Ice Cream Social
Fall Festival
Pumpkin Carving
Trunk-Or-Treat
Annual Trivia Night*
For more information and updates, check out our Facebook page!
Special Guests
At Elaine Rosi Academy, we believe it is important for kids to have fun outside visitors that will provide the students with great educational experiences. During the summer and scattered throughout the school year, we will invite in guests to give presentations or do live performances for our students.
SOME OF THOSE GUESTS INCLUDE: